Joined: Mon Dec 16, 2002 4:30 pm
Posts: 4384
Location: Pennsylvania, USA
State/Province: PA
Country: United States
Hi all,

I shall continue on with our Saturday, August 15, evening activities.
For purposes of of organization and time, the event itinerary provides a guide for our

Spirit Of Love

weekend, but it is only that, a guide, as when it comes to our Saturday evening session, particularly when it's a year when we are celebrating something special, at some point it tends to take a back seat to the realization that connecting with one another on a more personal, intimate level about Laura is of highest priority and is not something that should be constricted by keeping to a schedule.

When we recovened after our dinner break, we were joined by Tommy Bayiokos, Laura's percussionist and special man that was in her life. Tommy is a dear, close friend of ours, who has faithfully stopped by each memorial gathering we have held, complete with special things to give those in attendance.

He is personally committed to come along side us to carry forth Laura's wonderful legacy, ensuring that she is never forgotten.



Once Tommy had greeted everyone and after some social time together, the stage was set for Laura's Candlelight Memorial by first watching Other Half Entertainment's

I Know You By Heart Memorial Video

. After, we gathered in a circle, lowered the lights, and then lit our candles one by one, with the instrumental version of

I Know You By Heart

playing in the background. It was a time for any who wished to speak forth some words in memory of Laura. Vince led off and by the time we were finished, everyone had spoken touching words of remembrance of how Laura touched each of our lives and what she still means to all of us. I know that I was not the only one whose eyes welled up

from the heartfelt words spoken out - not just tears of sorrow because Laura is deeply missed, but tears of realization that all of us in the room, whether or not we had met Laura or not, were so so fortunate to have come across Laura and her artistry in our lives, that our lives have been so enriched by her life and all that she gave us. This year's memorial lasted the longest of all of them so far, and as it worked out, we finished up in the nick of time as all the candles were burning down.

The lights went back up and it was now time to

CELEBRATE the 25th anniversary of Self Control

, the single and the album.




A special cake we ordered was brought into the room and then Tommy proceeded to give a toast to the occasion, as I asked him to do the honors. After that, Tommy and I cut the cake, and Vince and I then served it.
Self Control 25th anniversary cake with Self Control RIAA Gold Record Award in background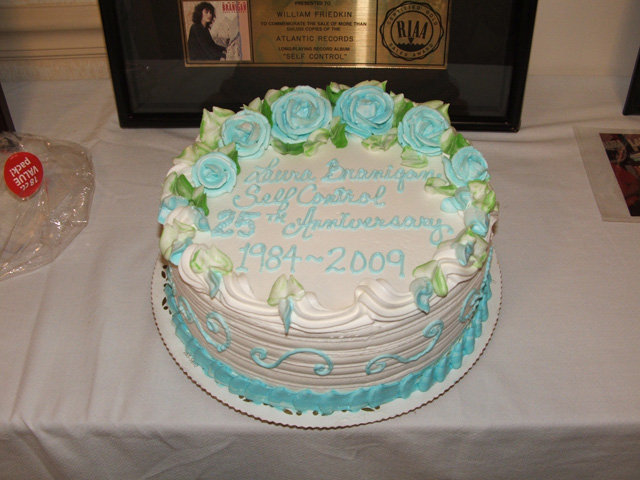 Close-up of special cake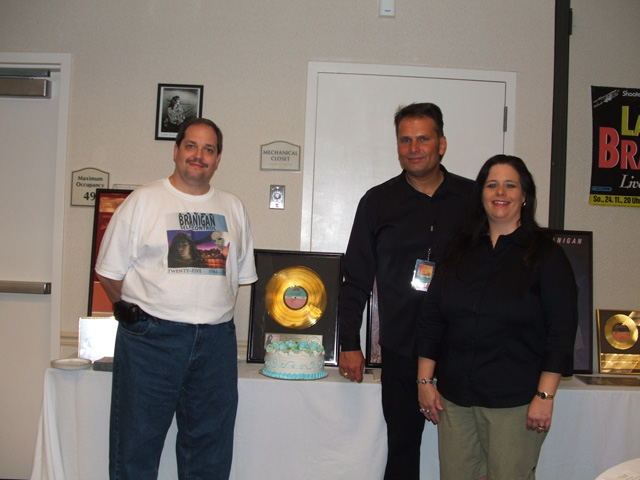 Vince, Tommy, and Kathy
Once all were served, it was time to sit back and enjoy Other Half Entertainment's special video presentation, the 75 minute

Self Control twenty-five years, 1984~2009

. This in-depth feature is full of various performance footage from tv shows and live performances, and interviews with Laura.

Production credits: Kathy Golik - Executive Producer; Erika Atsumi Foreman - Producer, Project Designer, and Editor; and Vince Golik - Technical Consultant.

A BIG THANKS goes out again to Erika for her outstanding production work!


Erika is currently working on a web edit version of the video that will be available soon on LauraBraniganOnline.com.



Next, we moved to the "Fan Forum". Tommy spoke first, opening up by speaking to the respect that Laura holds from her peers in the business and the very high standard that Laura set for her music. Along the way he mentioned that what he had with Laura was very special and that someone like her only comes around once or twice in a lifetime. Tommy spoke of Laura's other loves beyond singing - cooking, swimming, and gardening. Also, he commented how fortunate the three of us (himself, Vince, and I) are to have been a part of a small circle of friends that Laura did not just let anyone in. Tommy talked about getting whoever he could from the band together in a few days to spend some time remembering Laura and how he would be visiting East Quogue in the next week or so as he continued to remember Laura. Tommy also touched upon Laura's wake and funeral. Along the way, Tommy handed out some gifts to various people, such as Mohegan Sun passes, drumsticks, and NYPD stuff
, while recounting their significance. One among them was something that Laura had given to him when she was moving to East Quogue in 2004, her Planet Hollywood - Seoul, Korea denim jacket, which he stated he wanted us to keep to share with the fans.

Also, he passed along to us a recording taken from an answering machine of Laura singing "Happy Birthday" to him, and asked that we use it at our discretion, particularly at the gatherings.

Our gratefulness to Tommy for entrusting these LB items to us for safekeeping, and we will treasure them always. I spoke next, starting off with the early days when I became a fan, and fast-forwarding to my working with Laura and also developing a close friendship with her. I talked about Laura's final performance in Boston and how five of us in the room (Tommy, Vince, Rhiannon, Jen, and I) had a wonderful time in conversation and laughter with Laura afterwards at the hotel.

I moved on to talk a bit about getting the devastating phone call that Laura had passed

and being at the wake and the funeral to say goodbye. Also, I commented about the guys in Laura's band - such talented musicians and such nice men!
In addition, I reiterated the importance of protecting Laura's recordings and ensuring that things are done in the way that she wanted them to be. I went on to talk about the importance of never passing up an opportunity to tell others about Laura and the great role that social networking sites such as MySpace and Facebook play in continuing forth Laura's legacy. I expressed my gratitude to all for their parts in ensuring that Laura is never forgotten.

Finally, Vince said a few words, representing all of you who could not physically be with us in New York, but who definitely were with us in spirit.

No doubt I am missing some things that we talked about, but I think you all get the gist.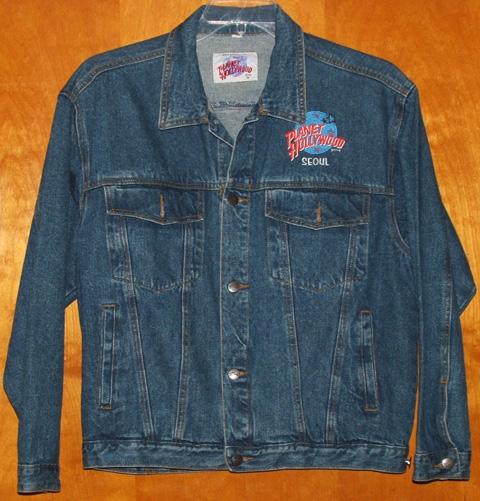 Laura's jacket - Front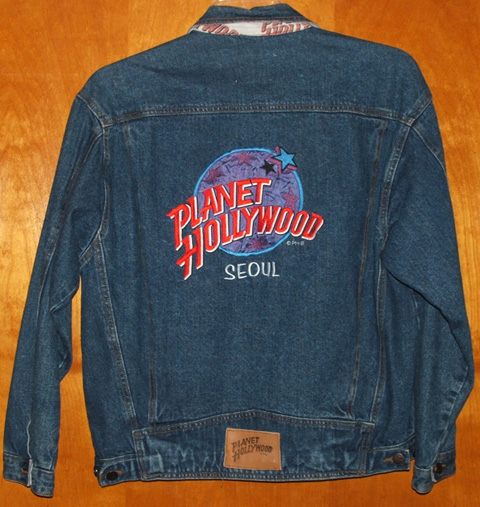 Laura's jacket - Back
At this point, it was a little after 10:00 and was time for one of the most fun parts of the weekend - our group and individual(s) photo session time. The biggest challenge each year is everyone trying to figure out which one of the 5 cameras pointing at them they should be looking at for the shot
, which is consequently why one person in a photo may be looking one way and the other person another!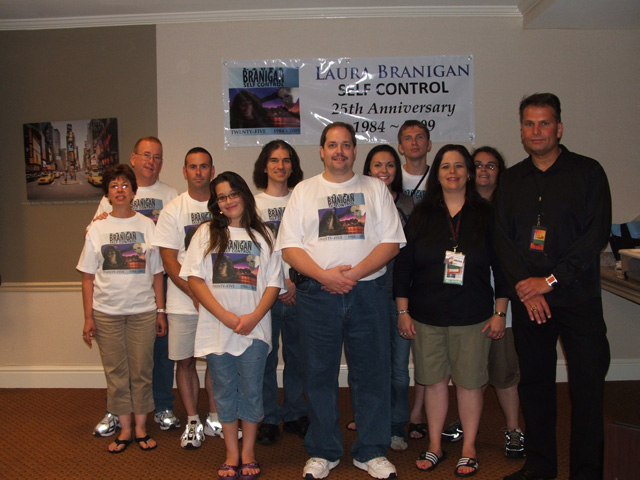 Our traditional group photo - this year taken with the special Self Control 25th anniversary banner behind us.

L to R - Front row: Rhiannon, Vince, Kathy, and Tommy
Middle row: Sharon, Brian, John, Erika, and Jen
Back row: Jim and Alex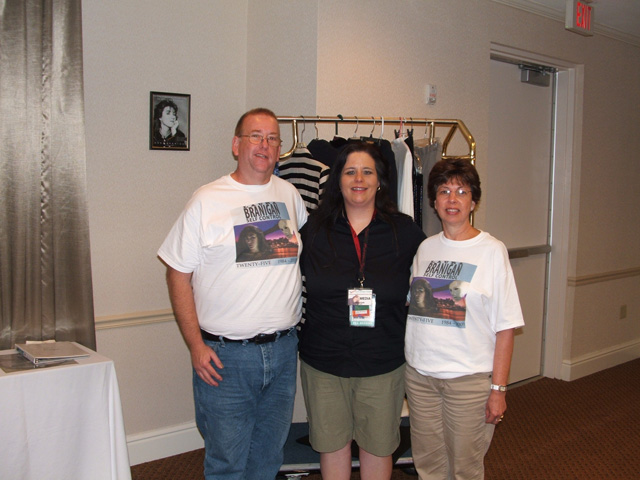 Jim, Kathy, and Sharon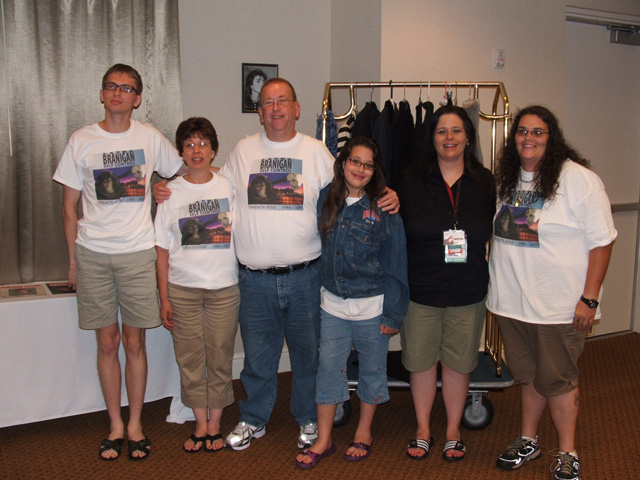 Alex, Sharon, Jim, Rhiannon, Kathy, and Jen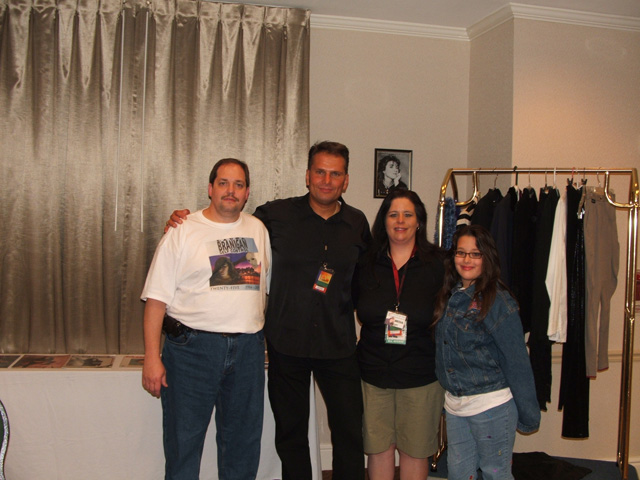 Vince, Tommy, Kathy, and Rhiannon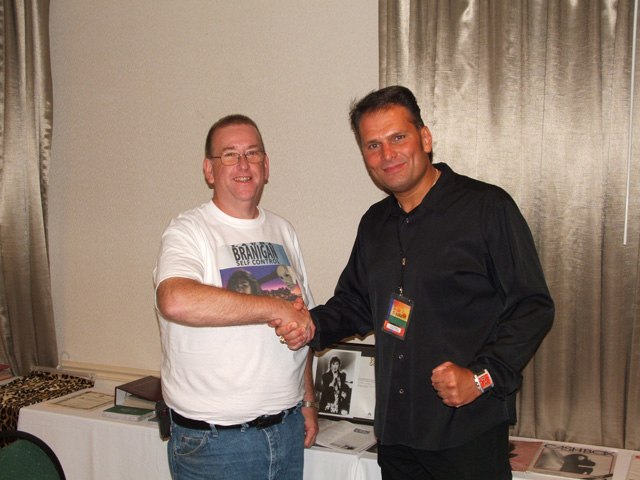 Jim and Tommy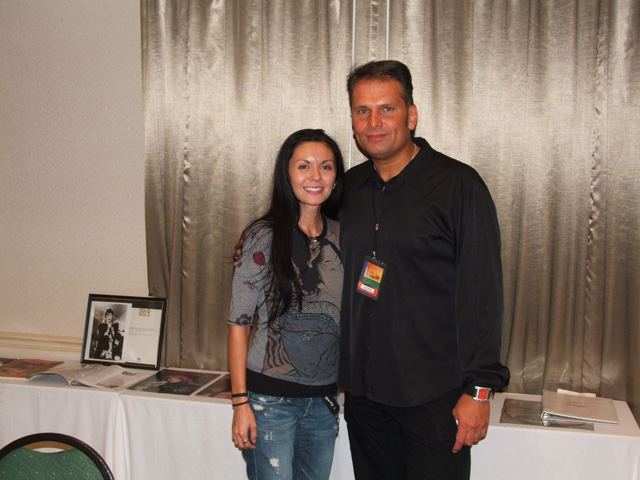 Erika and Tommy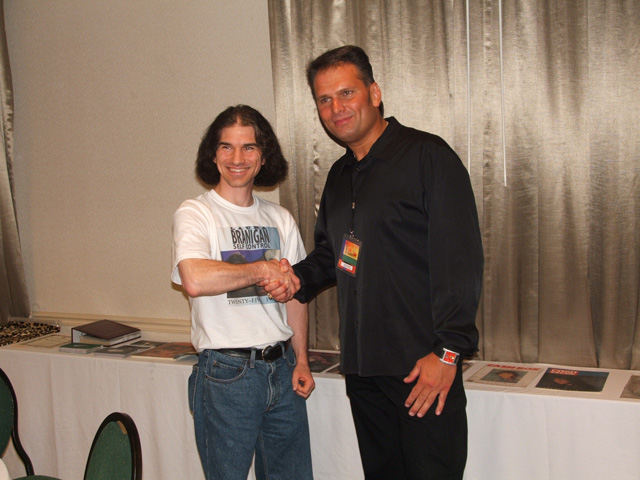 John and Tommy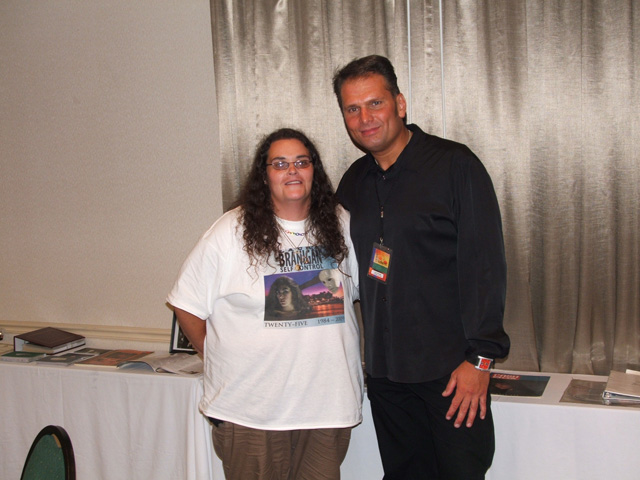 Jen and Tommy
Brian and Tommy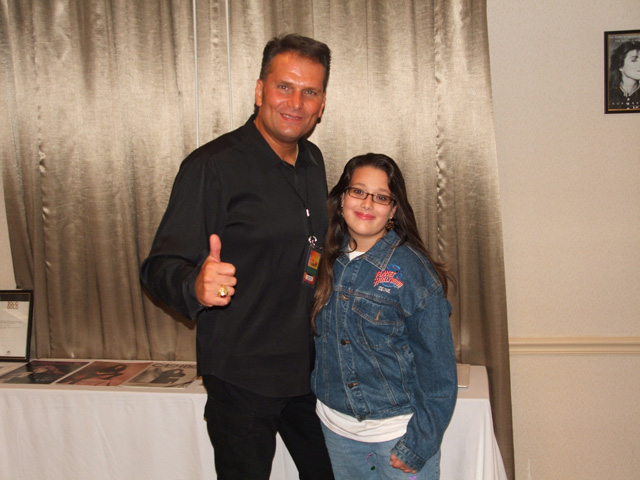 Tommy and Rhiannon (wearing Laura's Planet Hollywood - Seoul, Korea denim jacket)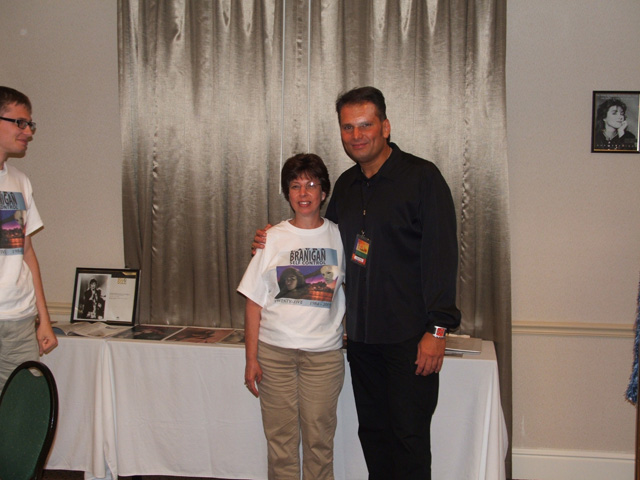 Sharon and Tommy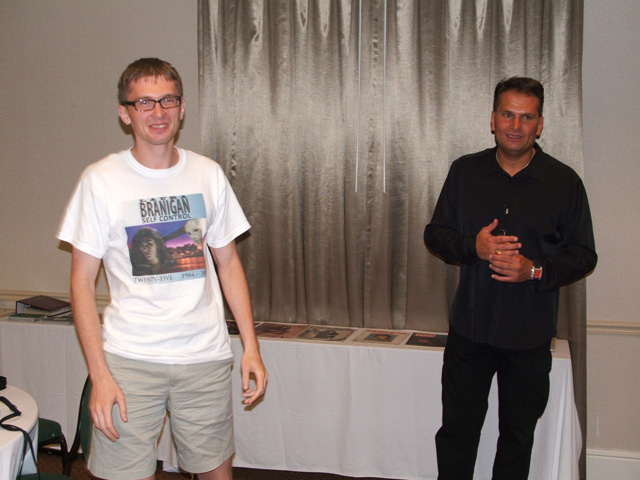 Alex and Tommy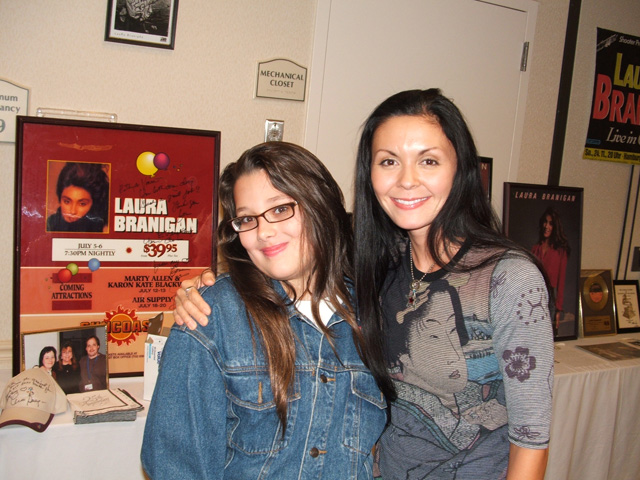 Rhiannon and Erika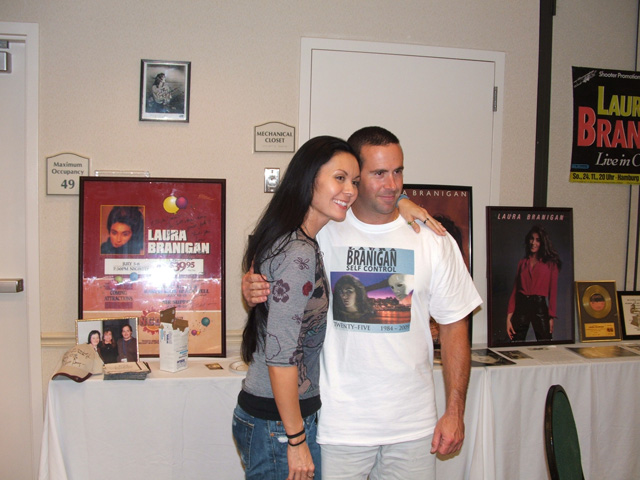 Erika and Brian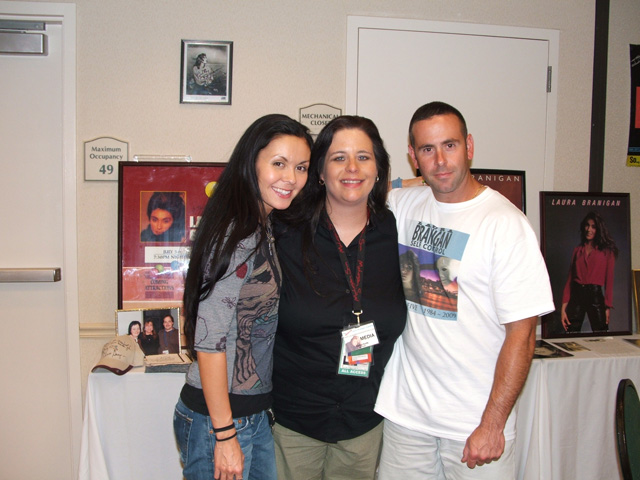 Erika, Kathy, and Brian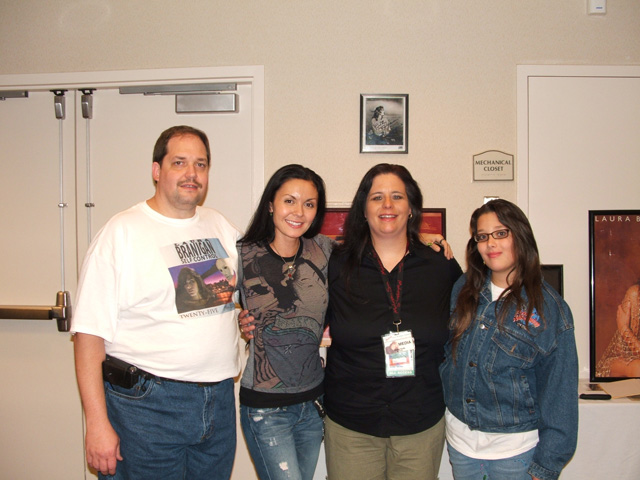 Vince, Erika, Kathy, and Rhiannon
Vince, Kathy, and John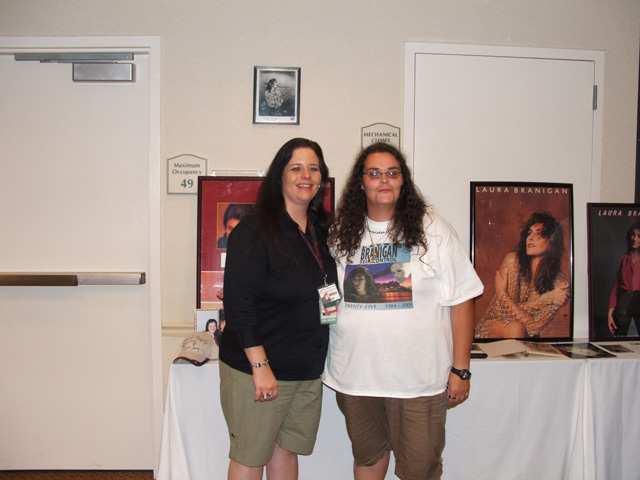 Kathy and Jen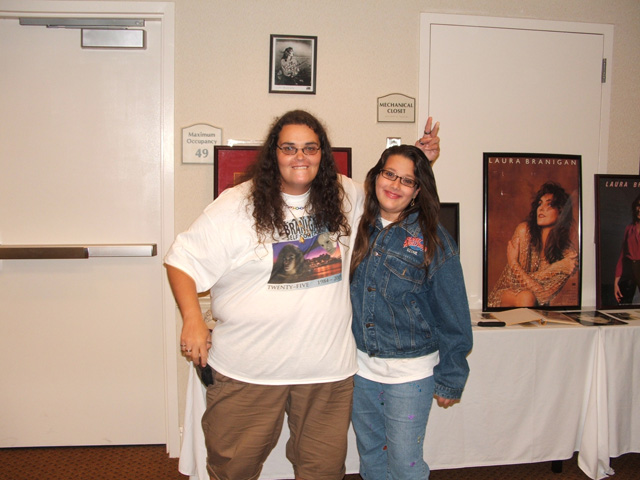 Jen and Rhiannon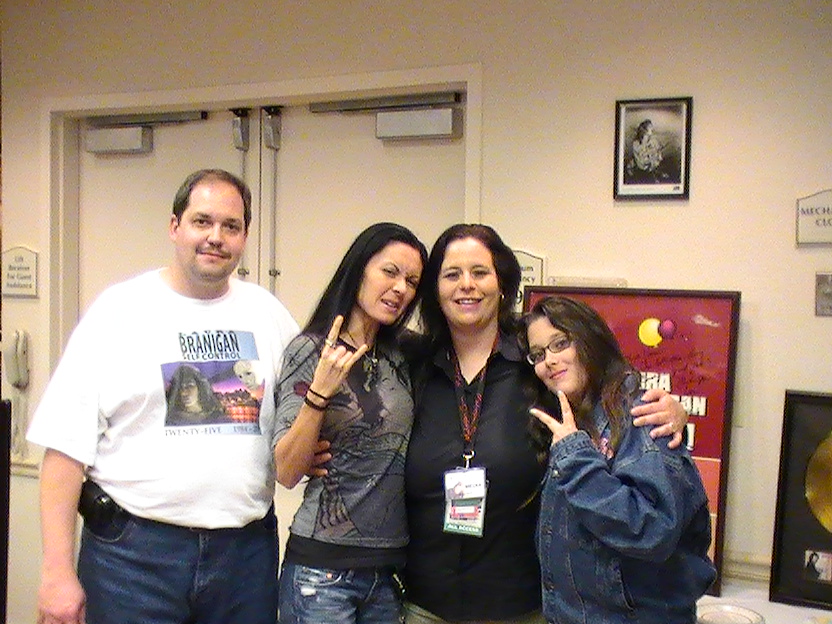 Vince, Erika, Kathy, and Rhiannon

* Photo courtesy of John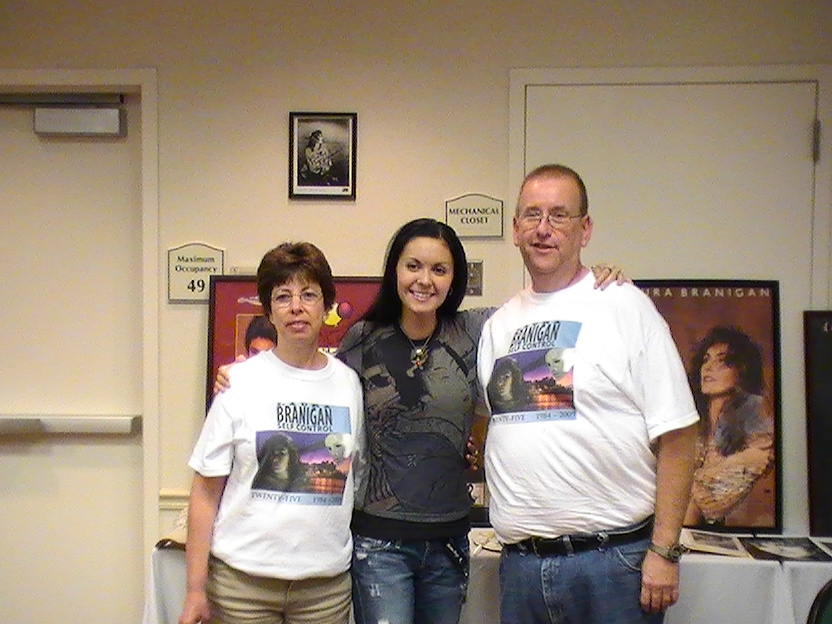 Sharon, Erika, and Jim

* Photo courtesy of John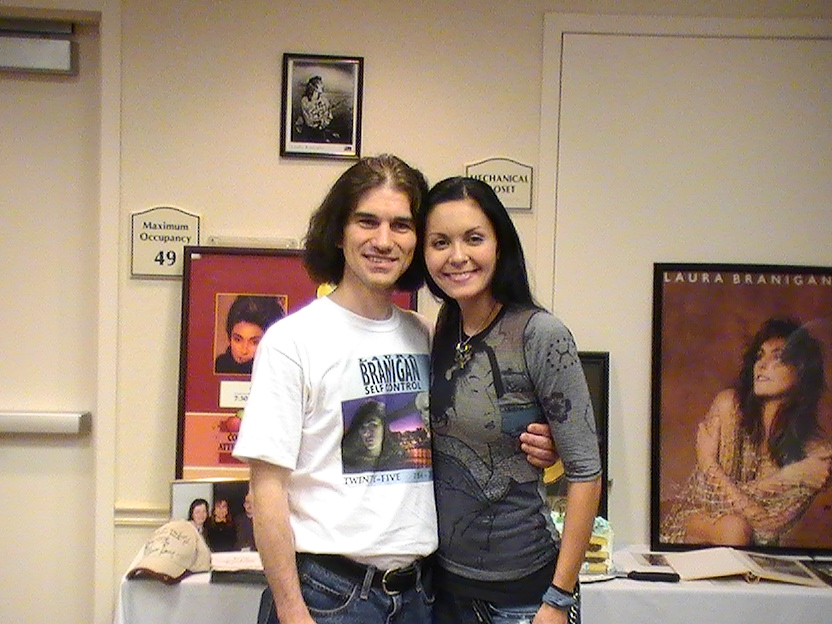 John and Erika

* Photo courtesy of John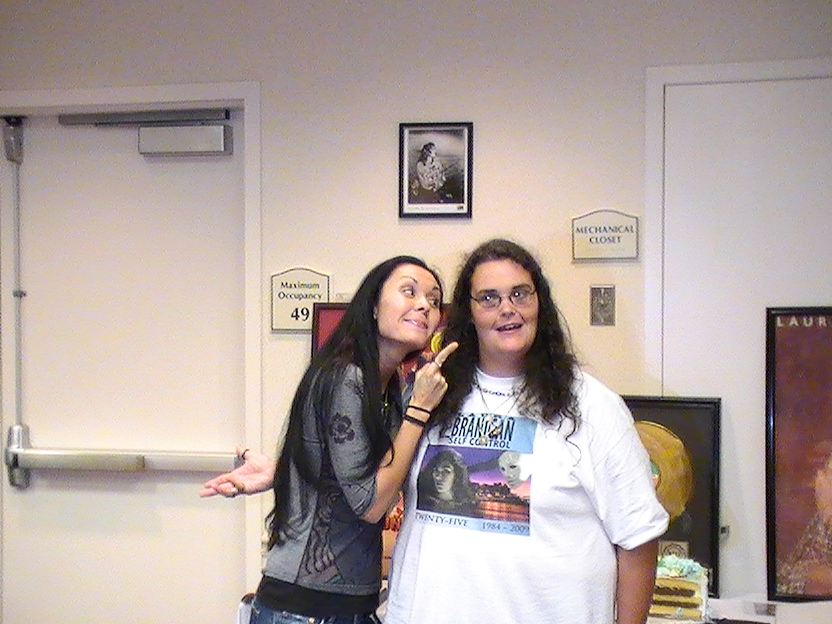 Erika and Jen

* Photo courtesy of John
Just had to include this pic and the next


... Erika and Alex

* Photo courtesy of John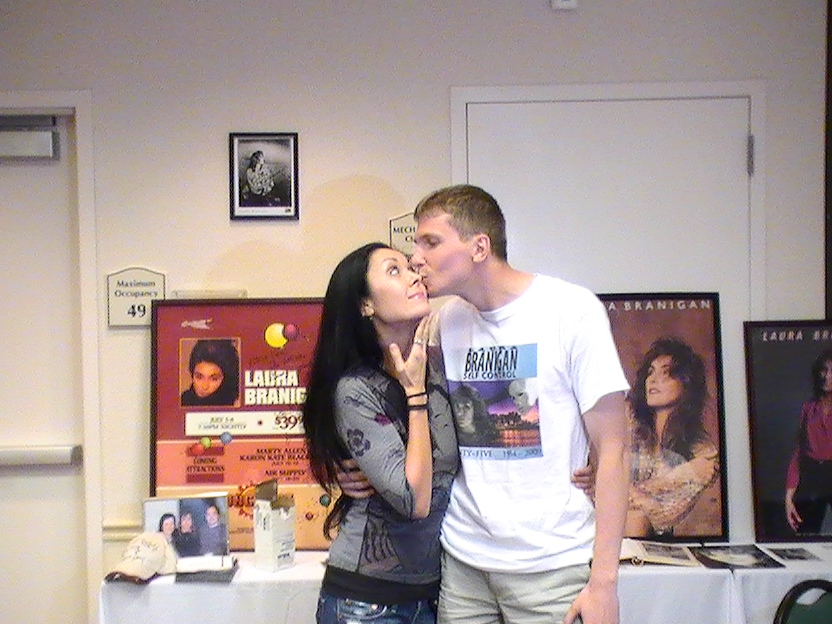 * Photo courtesy of John
Time was flying right by that evening

, so we only had time left for one show from LB TV,

Automan

.

After watching the show, we made a few closing remarks, particularly to those who would not be able to join us for our casual outing the next day -

THANKING EVERYONE

for making the trip to New York and for being such a very special part of our time together remembering Laura.





NEXT UP: Our casual Sunday outing in the Hamptons!

Kathy
_________________
Kathy and Vince
Member of The Recording Academy

Webmasters
LauraBraniganOnline.com
The Official Laura Branigan Website

I saw your sweet smile
I heard your laughter
You`re still here beside me every day
`Cause I know you by heart...