Joined: Mon Dec 16, 2002 4:30 pm
Posts: 4384
Location: Pennsylvania, USA
State/Province: PA
Country: United States
[font=Arial]
Hi everyone,

Saturday at SOL...

The day started with the Memorabilia Display of a wide variety of LB items -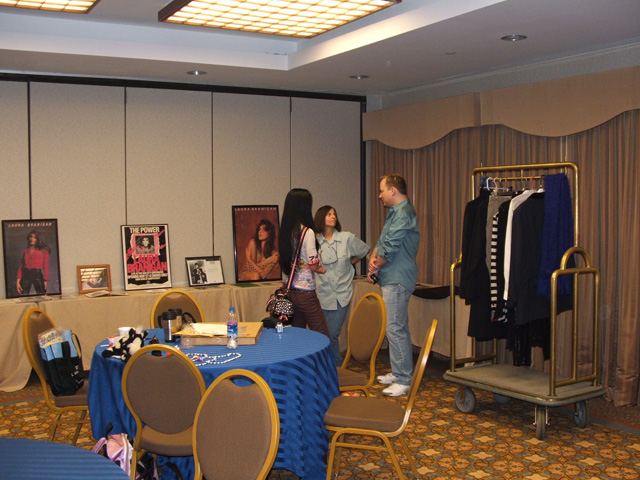 Erika, Kate, and J T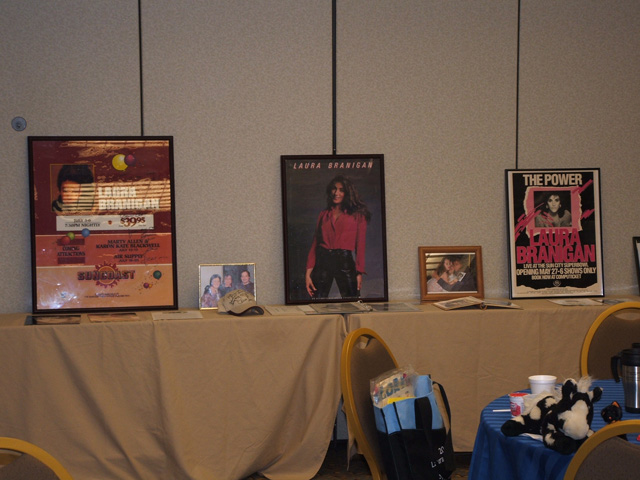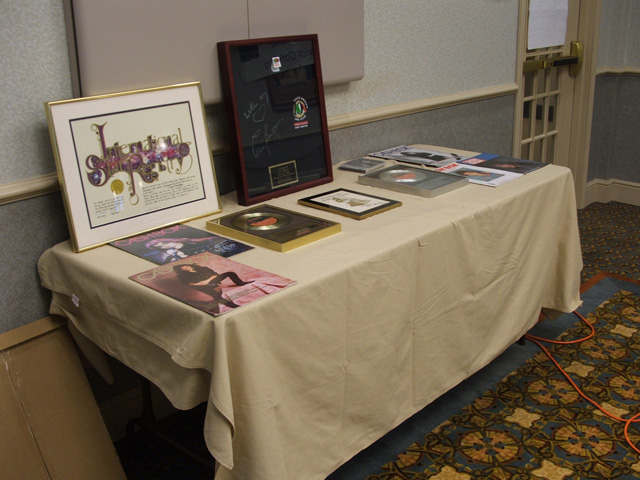 This table contained the LB International Star Registry plaque; Laura's final autograph found on the t-shirt she signed at her last performance in Boston in 2004 for a LauraBraniganOnline contest; Gold and Platinum Record Awards for

Gloria

; Laura's Grammy Nomination plaque for

Gloria

; and the complete set of

Cashbox

magazines featuring Laura on the cover.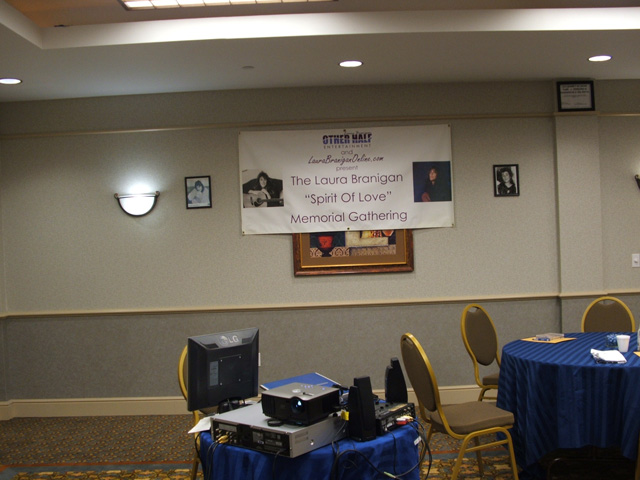 This section contained a Carnegie Hall performance program with ticket stub; signed

Love, Janis

program; Laura's

Love, Janis

script with her handwritten notes, Atlantic inter-office memos regarding Laura's promotional media itineraries, album notes, etc.; photos shot during the

Touch

sessions; and tour books from South Africa and Australia.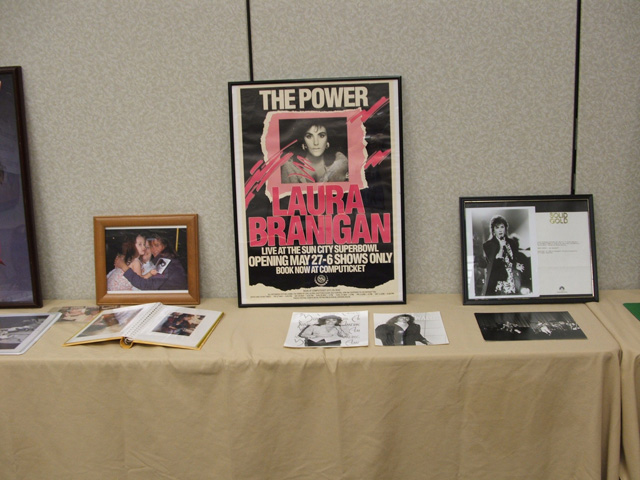 This section contained a photo group taken during Laura's stay in Australia when she was filming

Backstage

; American Music Awards photos; and

Solid Gold

correspondence and photo of Laura's performance of

I Found Someone

on the show.




Photo of Kathy, Laura, and Vince backstage before one of Laura's final performances with her band at Mohegan Sun in January 2004.

Mohegan Sun hat signed by Laura to Kathy during Kathy and Vince's lunch with Laura, during which Laura expressed that she wanted LauraBraniganOnline.com to be her official website.




This section contained a signed gel poster from Laura's July 2003 performances at the Suncoast Casino in Las Vegas, as well as album promo kits from both the US and Asia.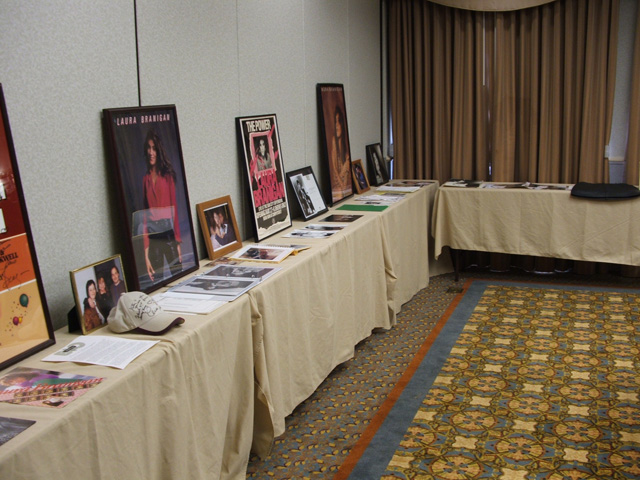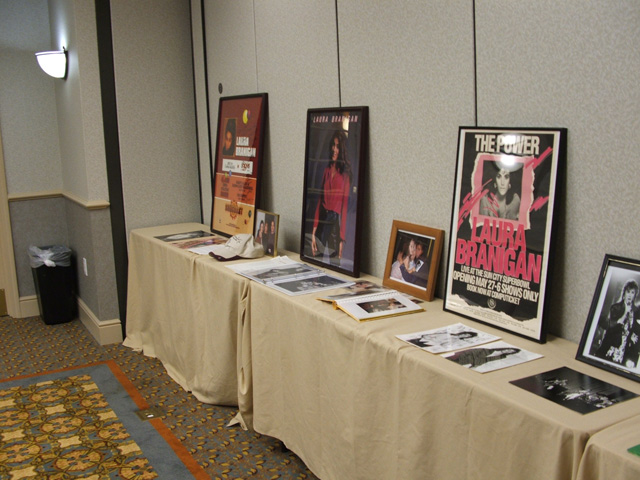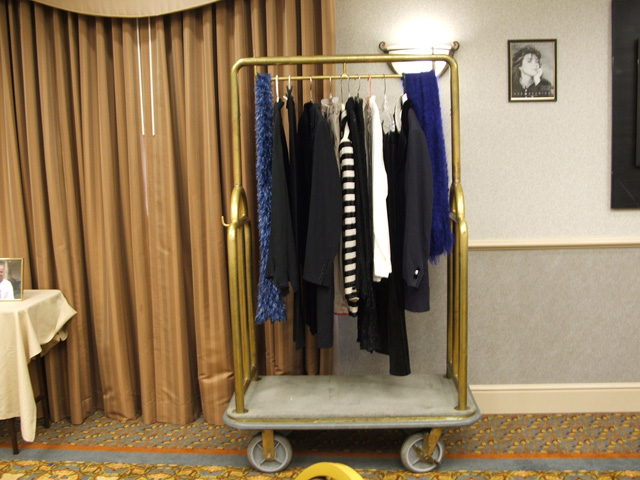 Some of Laura's clothing including performance, riding pants, boas, and jacket worn in

Backstage

.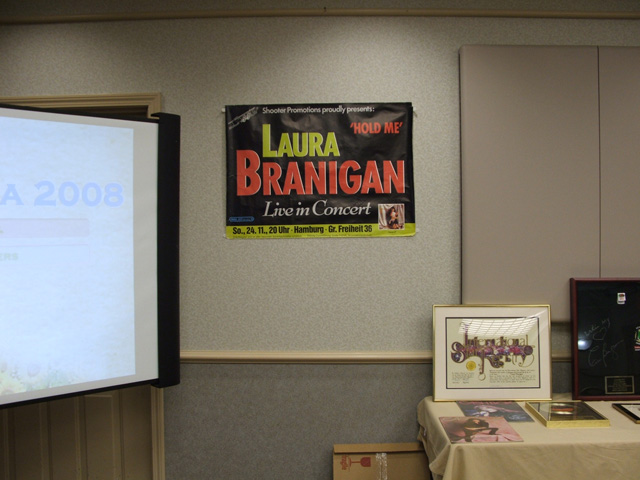 Hold Me Tour poster from Germany


Next up was the LB Trivia Contest, put together by our very own SOL Trivia Queen, Erika! :D The quiz was taken, and then the answers were presented by way of various LB video clips... always very nicely done!

Look at the concentration...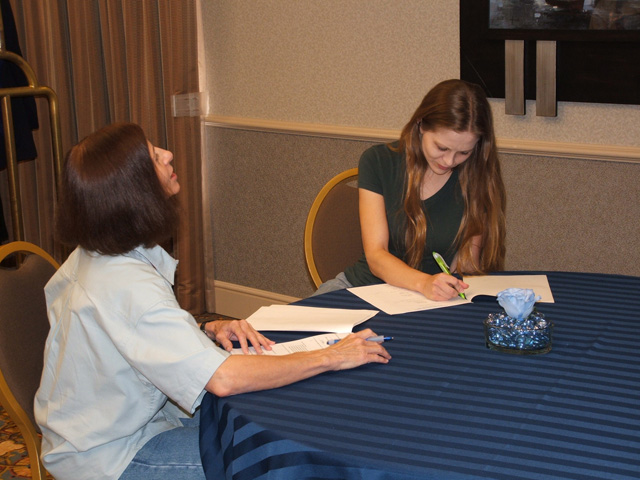 Kate and Angela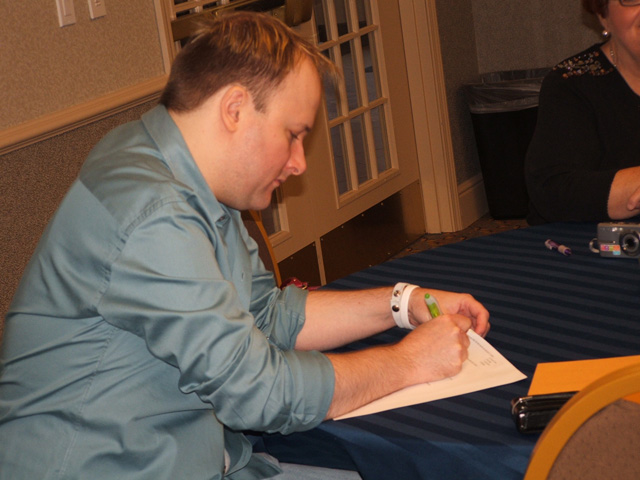 J T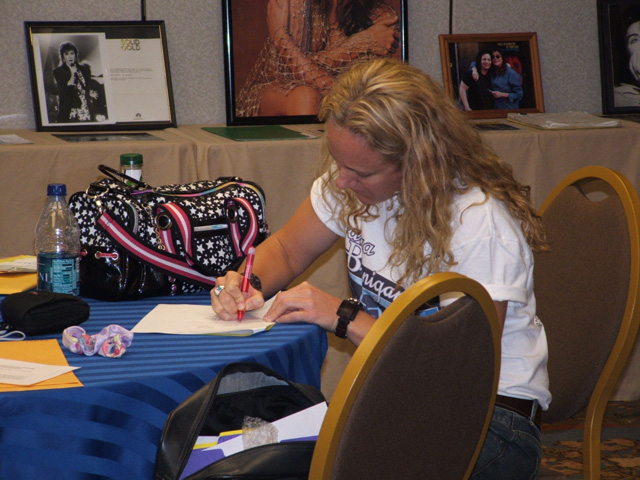 Alli


AND THE WINNERS WERE...

1st Place: Kate

2nd Place: Alli

3rd Place: Angela

The winners received an 8x10 photo of Laura and a copy of

The Very Best Of Branigan

CD.

Actually, everyone's a winner in the end, as it's a great opportunity to learn more about Laura and her career.


We then took a break for lunch, followed by an afternoon of more LB video footage, including the following:


USA Network interview

Various

Solid Gold

performances

Canadian Telethon performances



Attitudes

interview and performance



E

interview for Over My Heart

Seoul Music Festival performances

Food Network interview, performance, and LB cooking demonstration

Live performance in France of Heart Of Me

Atlantic 40th Anniversary show performance of

Gloria



Laura's final performance with her band at the Mohegan sun in January 2004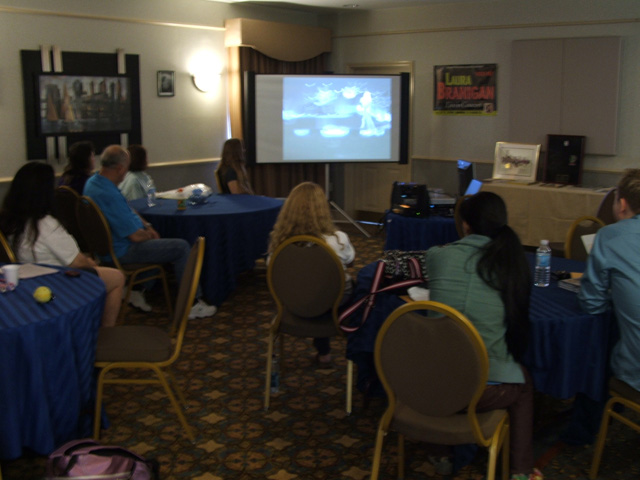 Watching Laura's final band performance at Mohegan Sun...


After enjoying those awesome videos, we took our dinner break.

More about our Saturday evening together, along with photos, coming soon...

Kathy
[/font]
_________________
Kathy and Vince
Member of The Recording Academy

Webmasters
LauraBraniganOnline.com
The Official Laura Branigan Website

I saw your sweet smile
I heard your laughter
You`re still here beside me every day
`Cause I know you by heart...